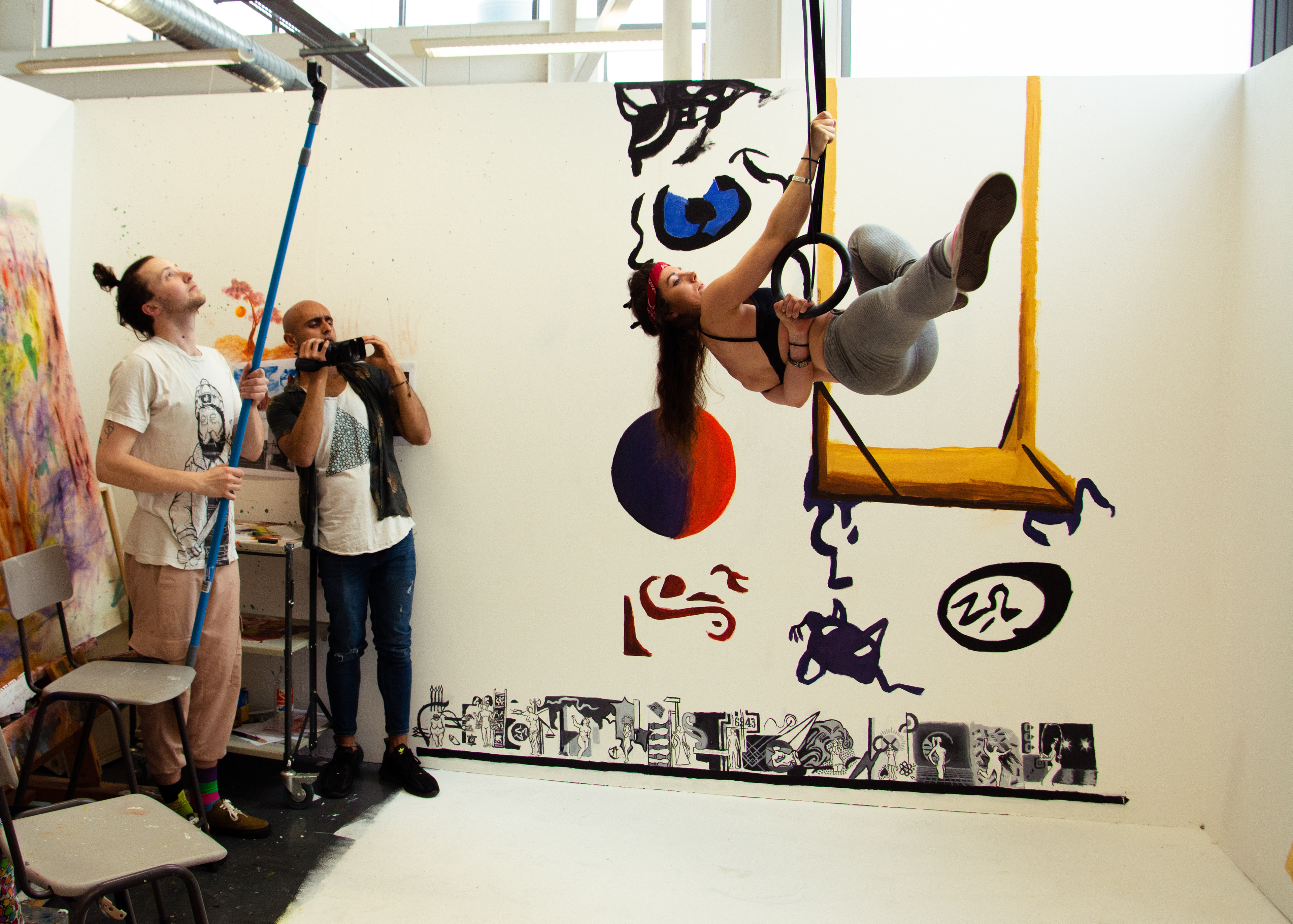 My practice casts a diverse subject matter into an equally wide net of media. 
I explore themes and ideas seemingly disparate as surrealism, androgyny, mysticism, New Romanticism, eroticism and athleticism, which I do believe form a meaningful lattice of coincidence in the cultural imaginary.
 I believe that passé abstractions such as beauty, virtuosity, ambition and greatness have a shifting but continuing validity. 
​​​​​​​
No matter the medium I work in, I see a common thread in my approach to art making: as generating landscapes of possibility.
My creative energy invests itself in perishable materials of oil paint, wooden board and linen canvas, found scraps and my own sculpture; in the galvanised digital realm: filming, motion graphics and animation; and most recently in the corporeal realm of calisthenics and gymnastics.
 As a painter I focused on the body as a subject, but I am now using it as a medium.